Take your pole dancing skills to the
next level.
Whether you're a complete beginner or you want to step up your routine, get the full studio experience at home with over 160 tutorials, workouts, challenges and more.
A pole dance studio in your pocket.
It's NOT just online pole dance.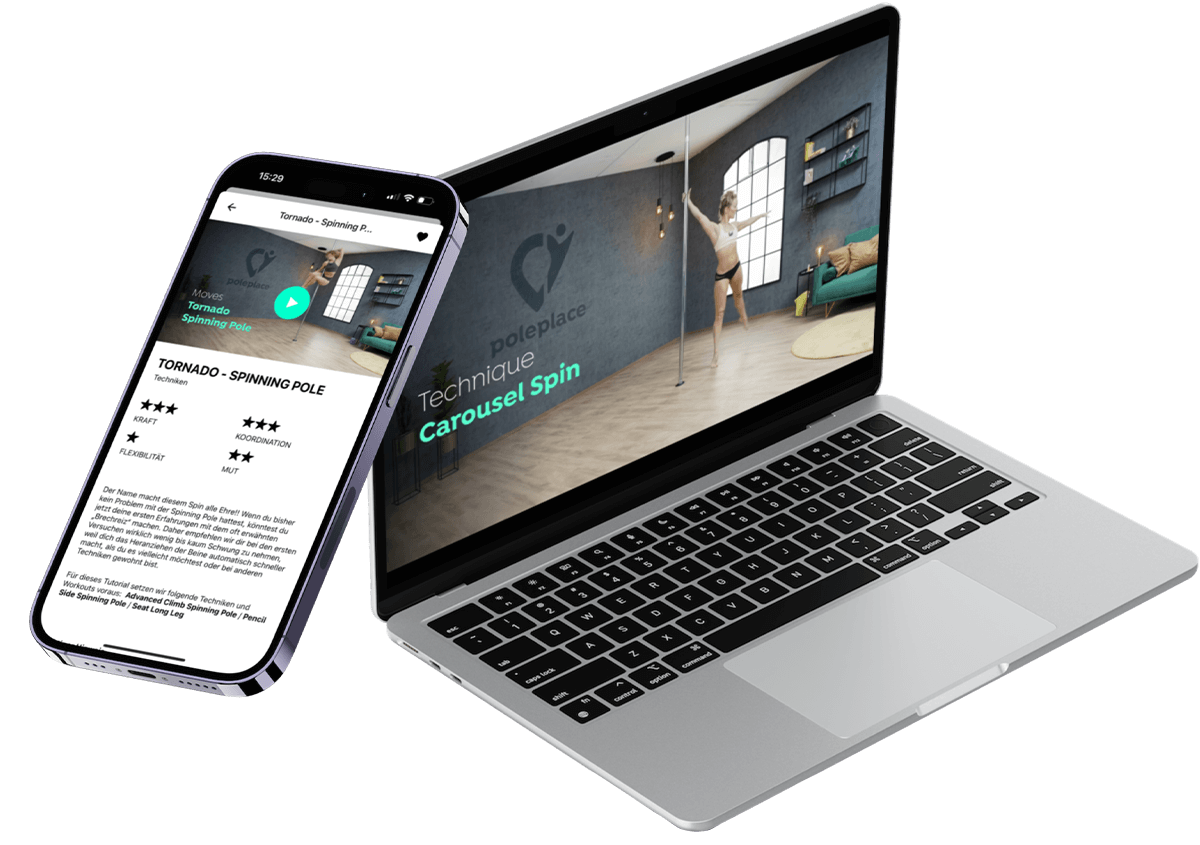 Floor, Stand & Air
Our proven Floor-Stand-Air-Method will have you mastering all our techniques safely in no time at all. This method is the result of 10+ years of pole dancing experience, teaching more than 2.000 different students.
You'll start safely and firmly on the ground as you familiarise yourself with the technique, then work your way up into a standing position before finally taking the move onto the pole and into the air.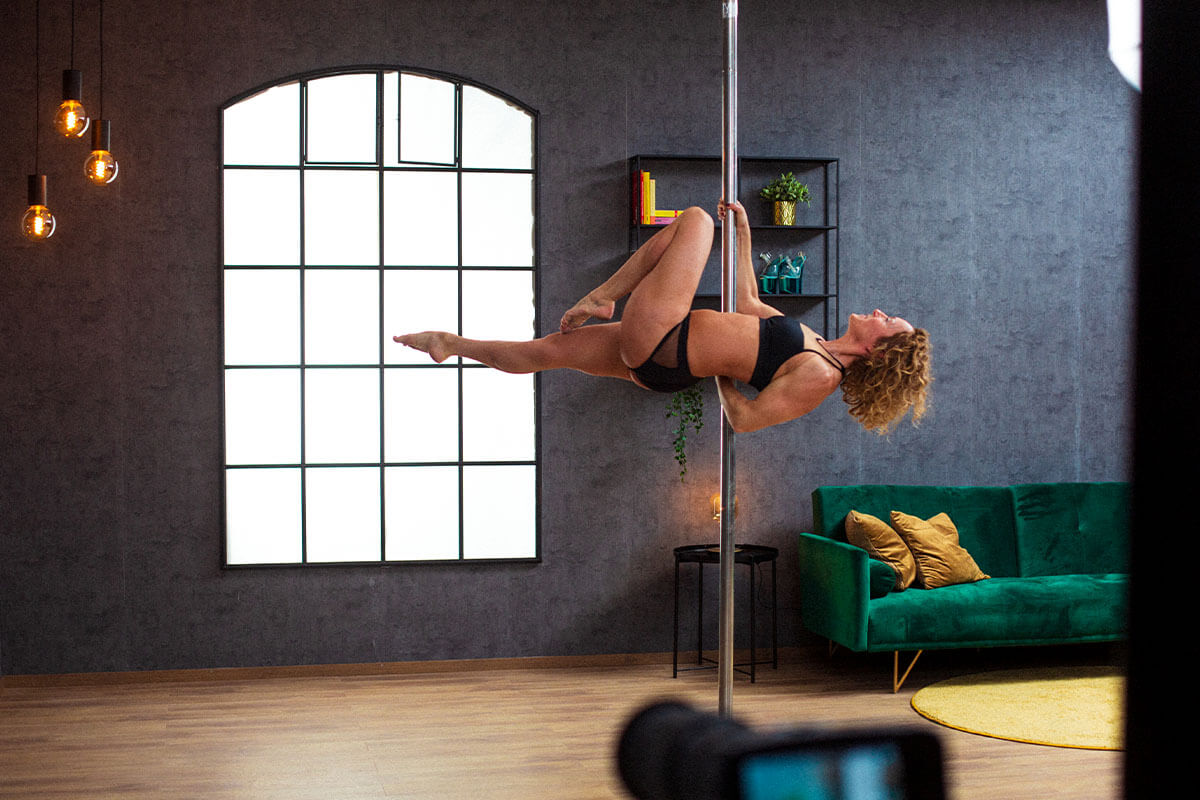 Follow along in real time
Have you ever tried to learn a new technique from a clip on Instagram or YouTube? It's hard, right? Pausing, skipping and pressing rewind is a waste of time and really kills your flow. With POLEPLACE you simply press play and let the magic happen. We even take the time to clean the pole together.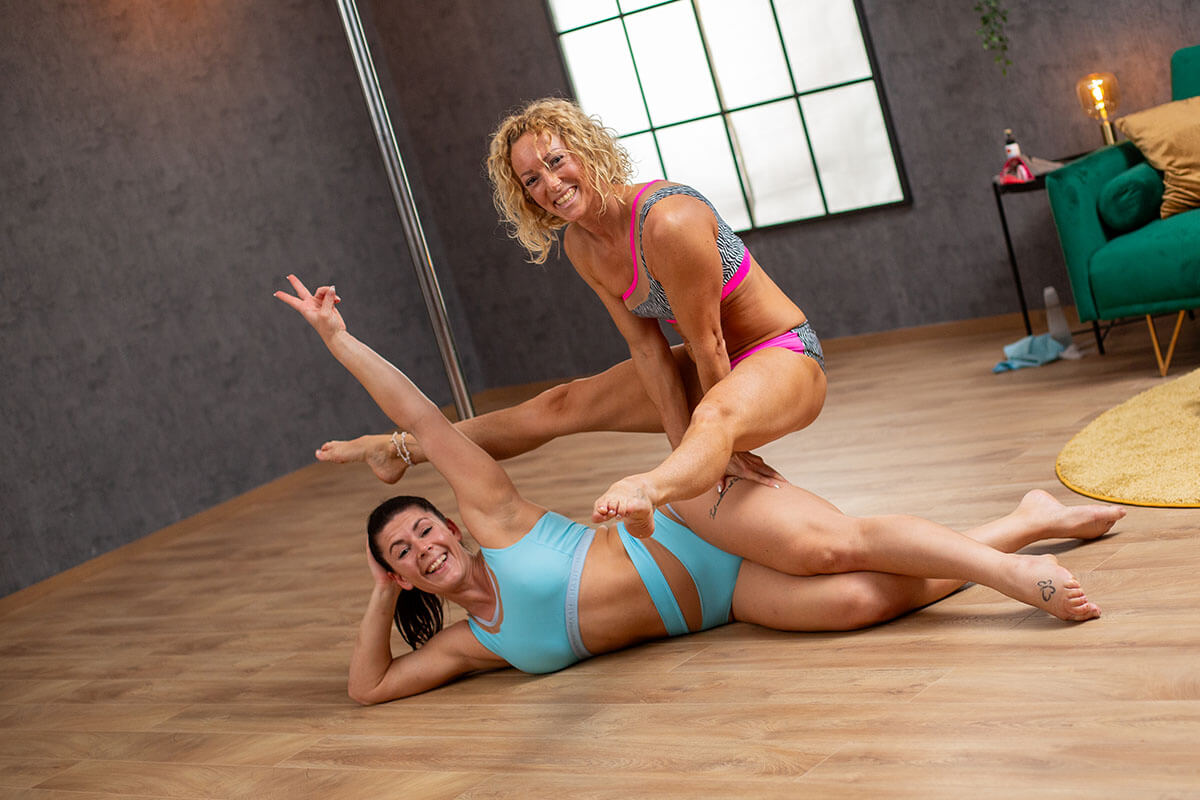 Sign up for one of our premium plans to get unlimited access to all of our content.
pay your membership with: