Poleplace is more than just a pole studio.
We are a movement for anyone who wants to take their fitness and self-confidence to the next level. Be inspired by our unique training and become part of our mission!
We are on a mission.
For us, pole dancing is a lifestyle. We would like to encourage you to discover this great sport. Feel your femininity, your strength and your body in a completely new way.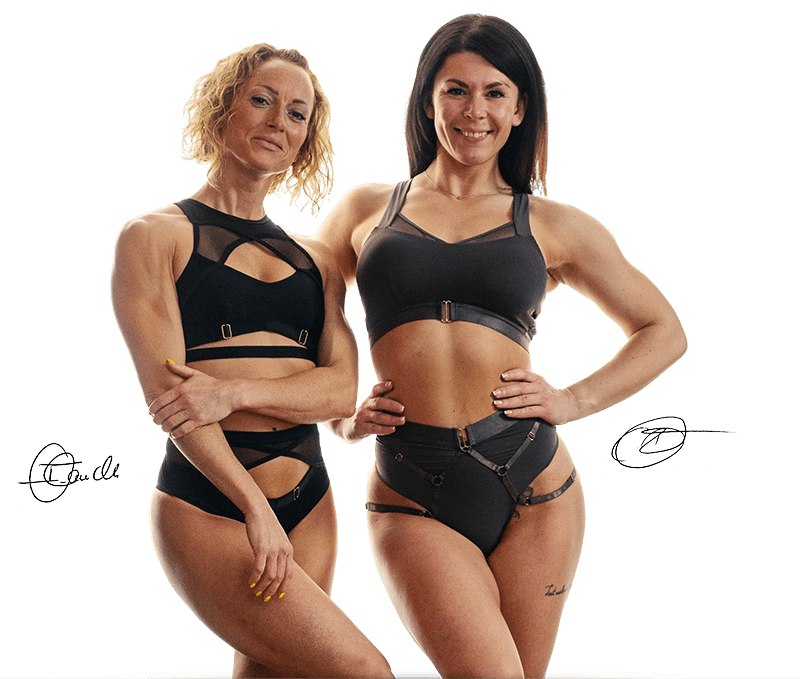 Irina & Carmen, Co-Founders of POLEPLACE
We are a female owned business
Irina and Carmen, the two co-founders of POLEPLACE, have over 18 years of experience as pole dance trainers and teach not only at POLEPLACE, but also in Irina's local studio FREAKY Polestudio. Irina is also one of the crème de la crème of German pole sport as a four-time German champion in Pole Sport Double Elite.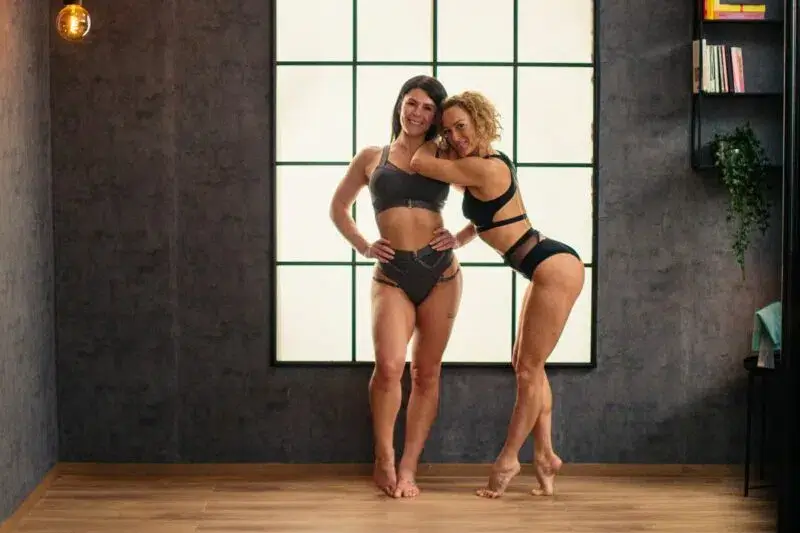 Our video quality sets new industry standards
We produce our videos in our own video studio with three cameras in TV quality to meet the highest demands.
Our journey
has just started
April
2020
"How about we offer pole dancing classes online during COVID?"

The message from Carmen to Irina probably sounded something like this when she came up with the idea for POLEPLACE.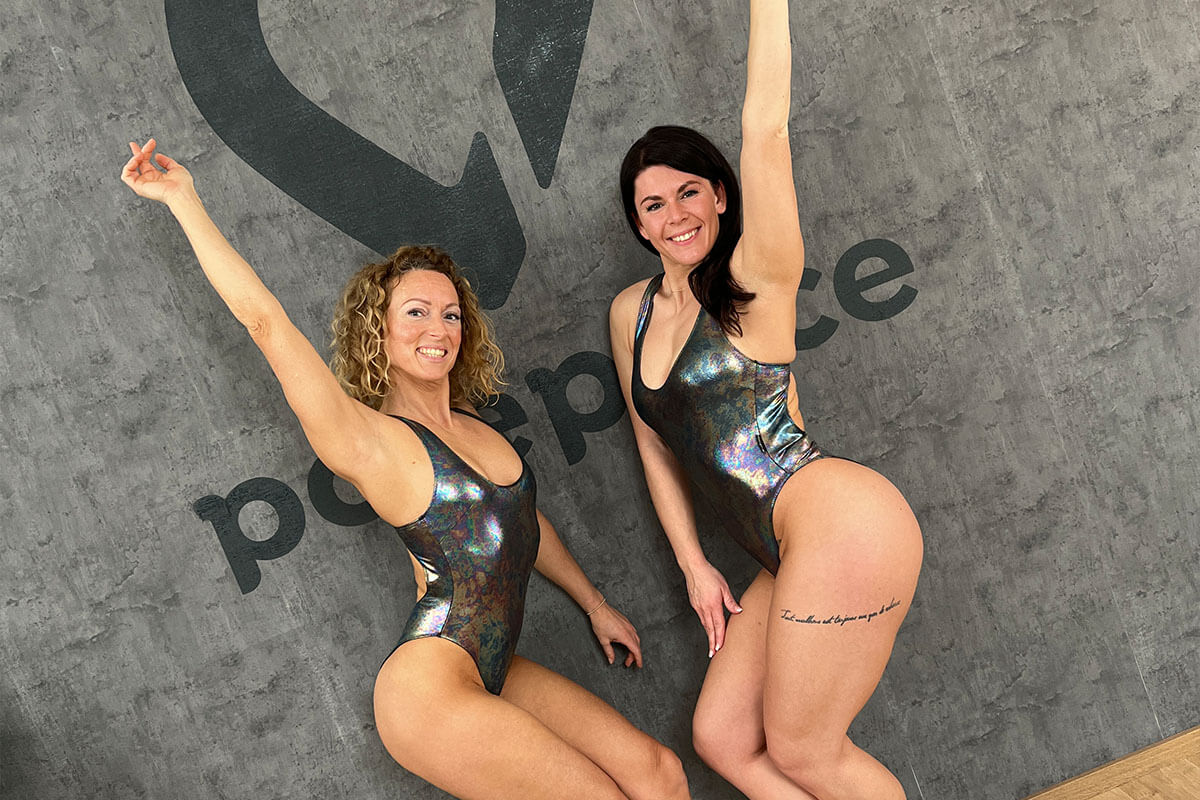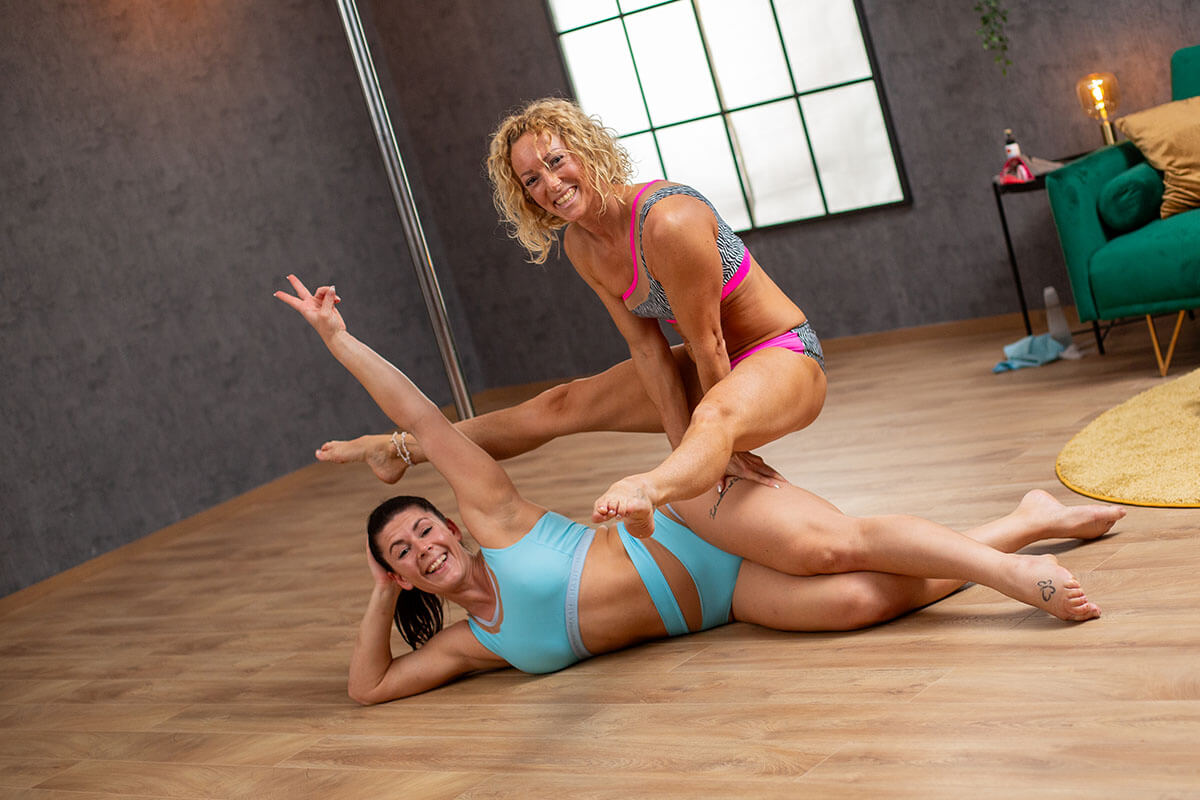 June
2020
We are live. 🚀
A real feat of strength in just two months. POLEPLACE goes online with over 100 tutorials in Germany.
August
2021
POLEPLACE officially hit 1.000 members.
We have the feeling that this idea can really become something big and are setting the course for the future of POLEPLACE.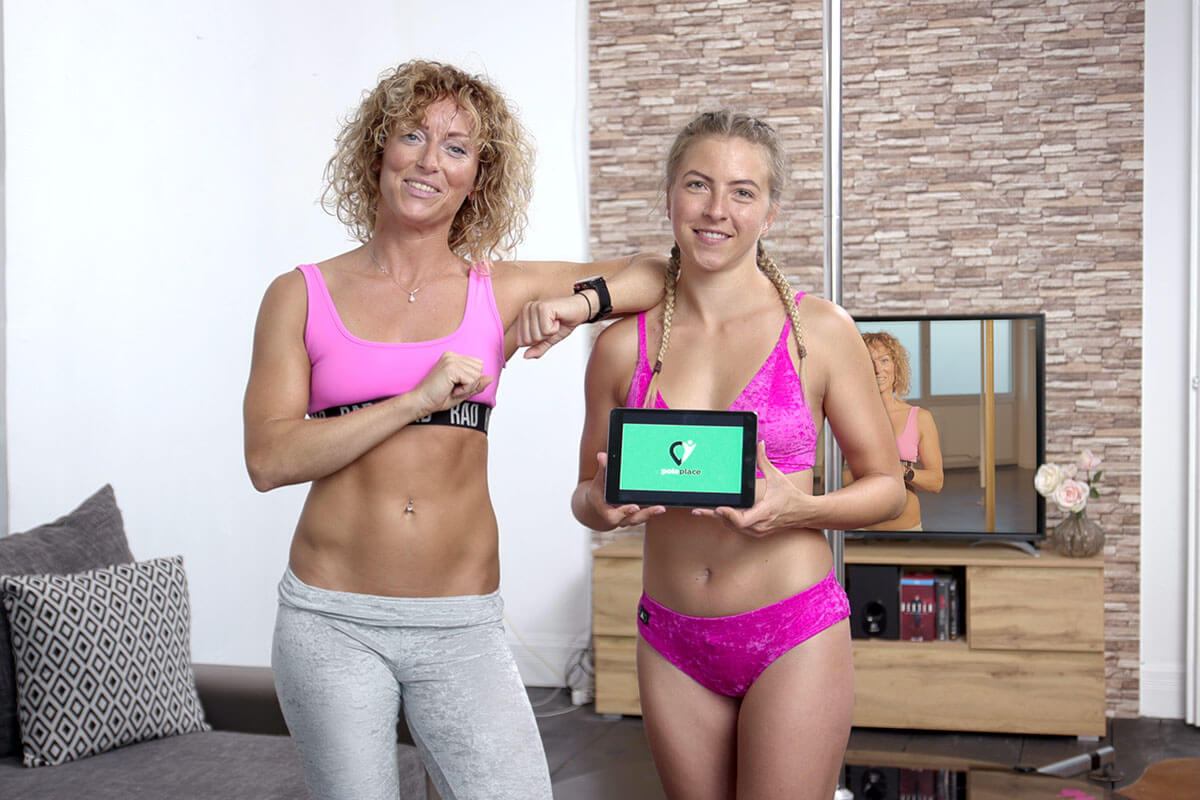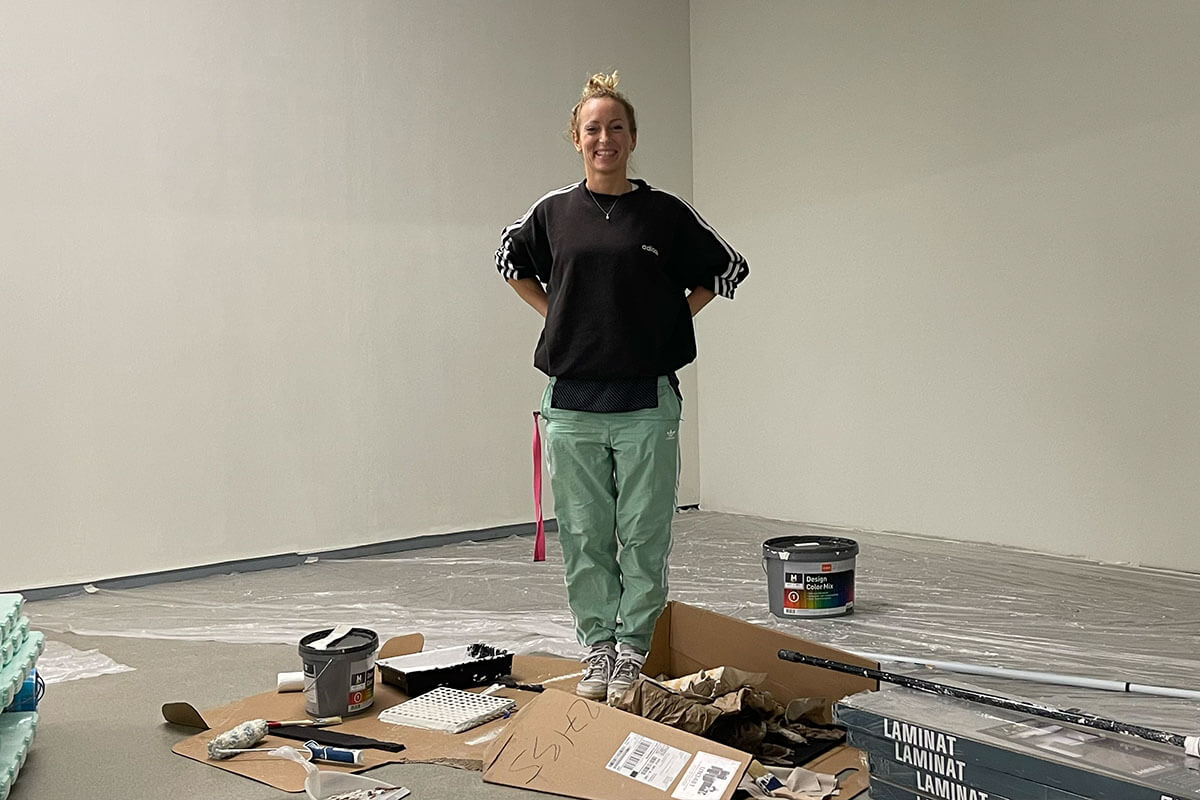 October
2021
We are building our own production studio for pole dance tutorials of the highest quality.
We produce content in TV quality on over 100 square meters and thus set standards in the scene.
June
2023
POLEPLACE is sponsor of the German pole dance championship.
We had personal contact with our community for the first time. So many of you visited our booth and showered us with love.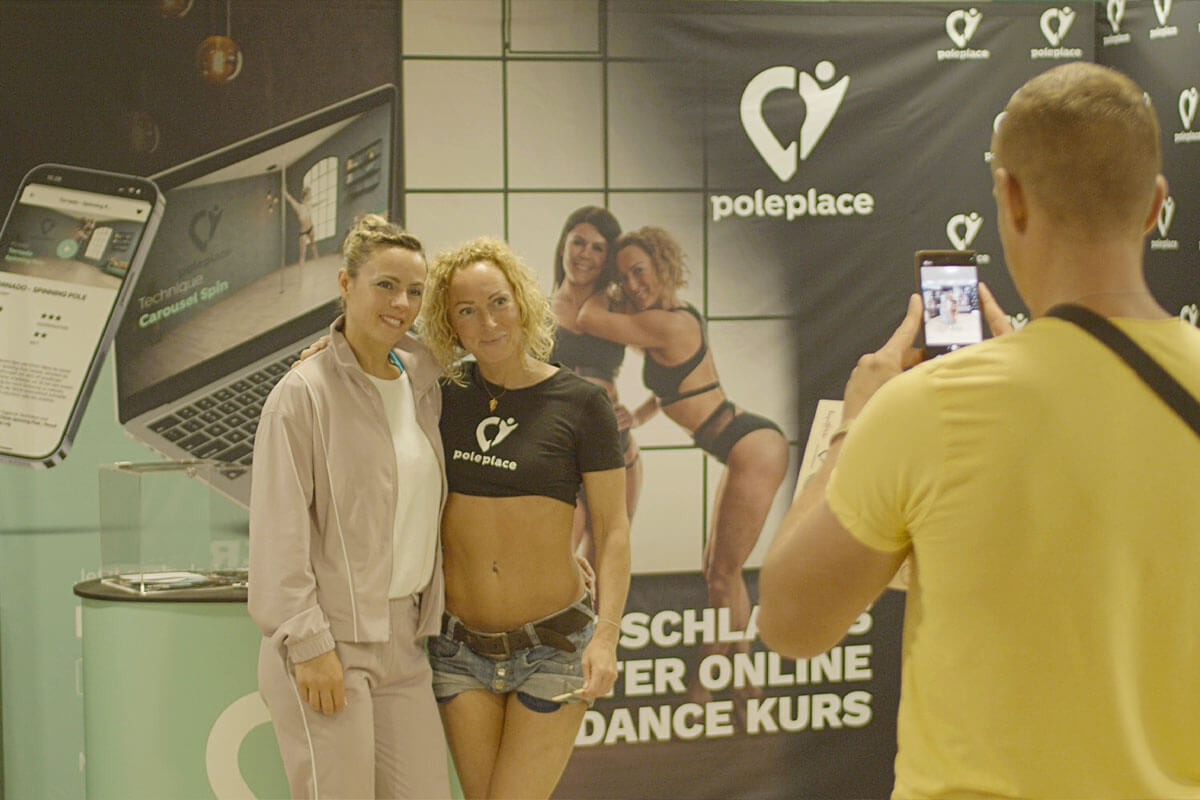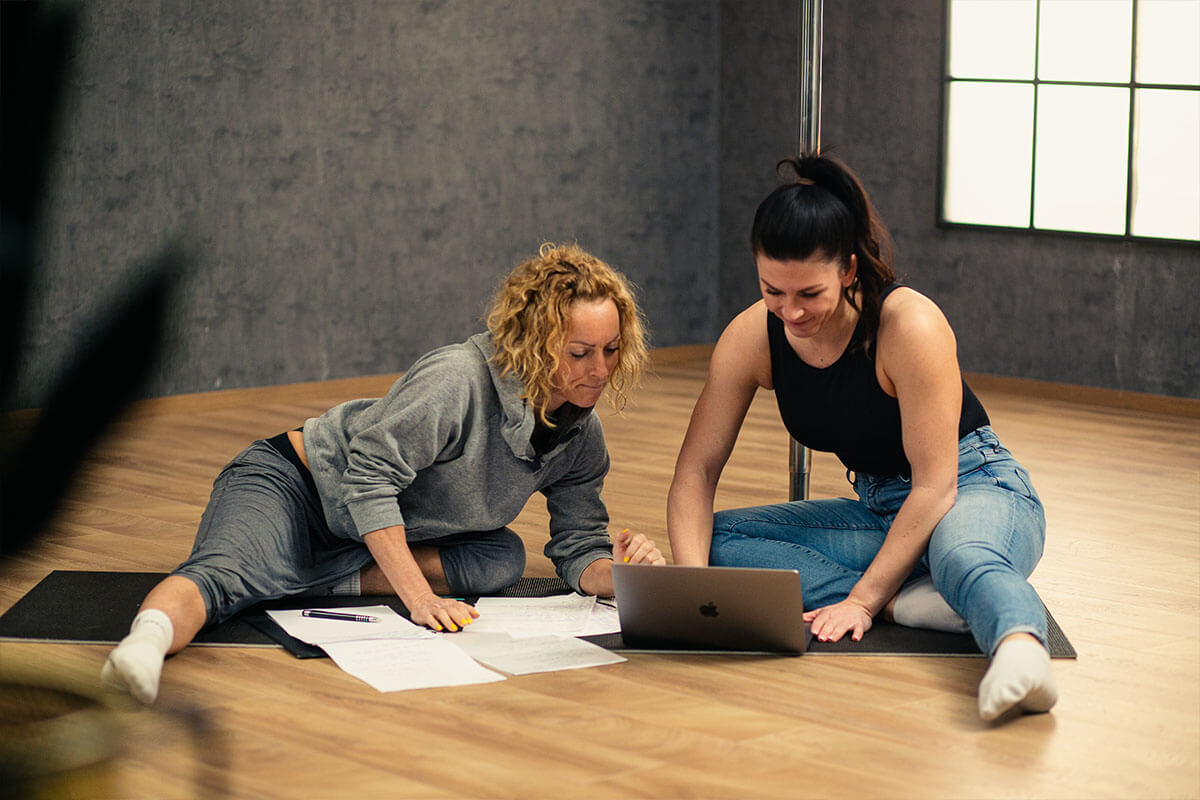 November
2023
POLEPLACE is now launching internationally and wants to change the way you can learn pole dancing.
Learn this great sport with our help safely, regardless of location and without fixed course times, whenever you want.